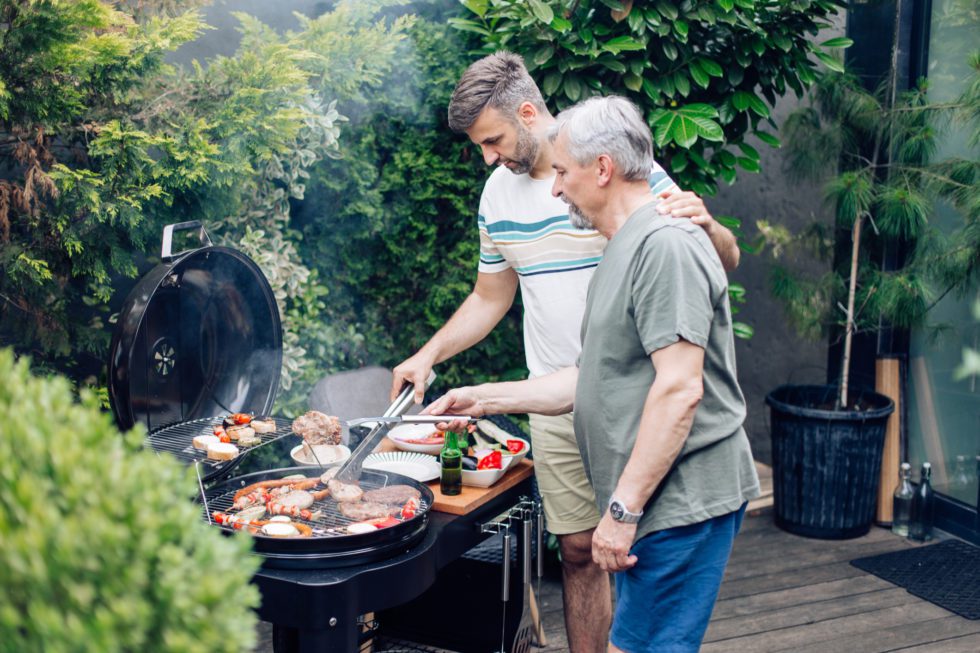 June means sunshine, time spent outdoors and Father's Day. What better way to say thank you to the dads in your life for all they do than through their favorite foods?
Dads like grilled meats
It's no secret dads everywhere like to fire up the grill and cook up delicious meats. While you definitely want to give Dad a break this holiday from cooking, you can still treat him to his favorite such as:
Hamburgers
Steaks
Ribs
Pulled pork
Brats
Hot dogs
Smoked meats and kebabs, while more labor-intensive than some other foods cooked on the grill, are also popular options.
Tasty apps and sides
While you're cooking up the meat, treat Dad to some delicious appetizers. Homemade salsa with your own garden tomatoes, served with tortilla chips, is an easy crowd pleasing option. Soft pretzel bites with cheesy beer dip or sliced fresh fruit with a sweet cream cheese fruit dip are sure to make Dad smile.
Side dishes that will pair well with your grilled fare include traditional classics such as:
Baked beans
Potato salad
Salad greens
Corn on the cob
Fresh asparagus
Don't forget dessert and refreshments
For the father who has a sweet tooth, dessert is a must. Try delectable summer treats such as fresh-churned ice cream, homemade cherry or apple pie or even chocolate cake. Be sure to have plenty of cold beverages available, with popular options including Dad's favorite beer or seltzer, sweet tea or soda.
Make the holiday relaxing for everyone
If you don't have the space for a backyard picnic or you don't know your way around a grill, don't despair. The Farmer's Daughter Market has you covered! We offer a wide variety of homemade meals that you can enjoy in our comfy country-style restaurant. You can also grab a meal to go from The Dinner Bell Takery, including our delicious smoked meats and scratch-made desserts. If you're planning to entertain a crowd for Father's Day, contact us to learn more about our catering services.